Declutter items on the ground surface especially in hallways, entrances, bedrooms, and bathrooms.
Remove anything that is on the floor that could create a fall occurrence examples could be decorative items, small flimsy tables or furniture, books or magazines, boxes, etc. 
Decluttering items on countertops, dressers, low and high areas is key to keeping an environment safe as this allows items to be found easily which prevents panic which then prevents falls.
Improve lighting.
Decluttering also improves our mental well-being by freeing space physically but also opening space in our minds which will lower anxieties and stress.
Keeping Ground Surfaces Safe
Remove rugs and/or make sure rugs are well fastened down with rug fasteners and nonskid mats underneath.
Move and fasten cords to the edges of walls to prevent a tripping hazard.
Install LED motion sensor lighting in hallways and pathways to commonly visited areas at night for example bedroom to bathroom and bedroom to kitchen. 
Clean flooring such as tile, ceramic, or stone with an anti-slip sealant.
Improve lighting.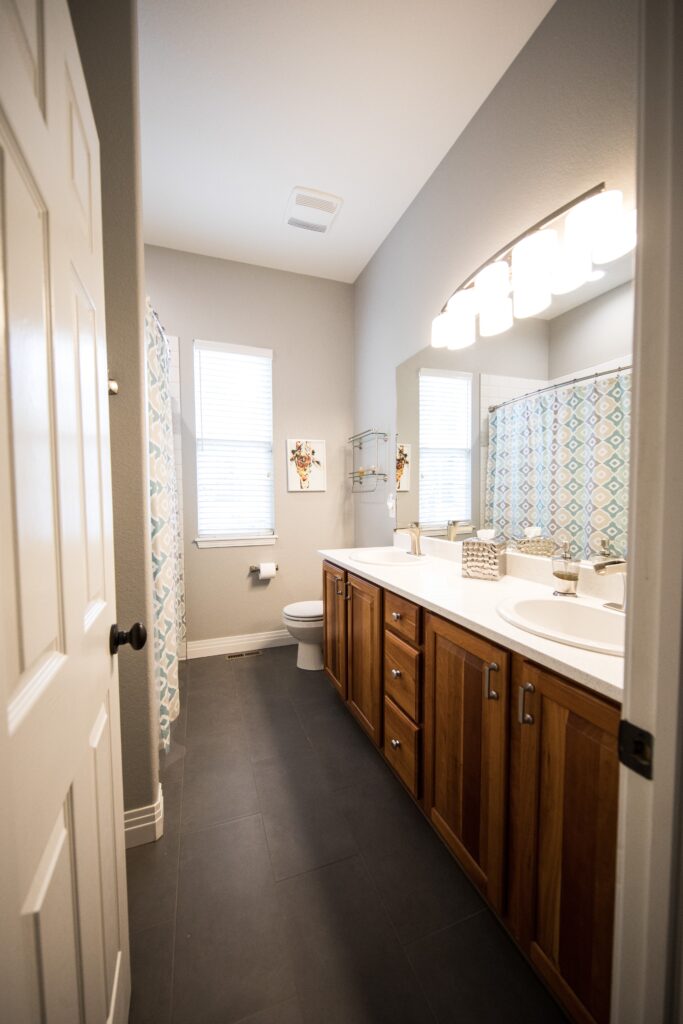 Bathrooms are High Risk Areas for Falls
Know the status of your loved ones self care routines, for example:
Do they need assistance bathing?
Is it difficult or does it take extra time for them to bath?
Do they not bathe because they don't feel safe?
If the answer is yes or you do not know the bathing status of your loved one it would be beneficial for an Occupational Therapist to provide a self-care assessment and provide recommendations for a safe self-care routine.
Common bathroom safety measures include:
Nonskid strips in the bathtub.
Grab bars NOT towel bars installed near/in the shower, tub, and toilet areas, a occupational therapist specializing in home modifications can assist you with proper placement.
High toilet or toilet riser.
Shower seat or a tub transfer bench.
Handheld shower sprayer on a glide bar.
Thermostatic shower controls so the shower temperature can be set then every time the shower is turned on it will be the right temperature. This prevents burns.
Improve lighting.
Reaching out to a home modification Occupational Therapists (home mod OT) in your area who can provide a home safety assessment is taking it a step further to creating the safest possible environment for your loved one.
Completing the above tips is a great way to start the process of ensuring a safe and functional environment for your Mom or Dad at home. If you have any questions please check out the resources at www.hmota.net or reach out to us here at Enabled Living in Austin, Texas.
Thank you!
Jana Cartlidge, OTR/L, HMOTA, CAPS
Enabled Living – Home Safety and Accessibility Consulting
Austin, Texas
(512) 270-9094