Need Help Making a Home Safe or Accessible for the Disabled or Aging?
The occupational therapist's greatest contribution is the perspective of the specific user. They understand the abilities and limitations of an individual and can inform the architect, designer, and the general contractor about the unique needs of the individual and help them think holistically. As a trained architect, I know most of the design world focuses on generic standards for accessibility.

~ Adam Griff Architect
Occupational Therapy Home Evaluations
We will give you construction specifications and recommendations based on an evaluation of the client and caregiver's level of function, goals, and lifestyle. We will assist you in acquiring good-looking fixtures and finishes to make your home beautiful.
Short-term recommendations: Things you can do immediately to make the home more safe and conserve energy, such as grab bar placement, adaptive equipment, lighting and stair safety.
Long-term recommendations: Redesigning living spaces, fixture, flooring and recommendations that require construction.
Occupational therapy is a research-based profession. Occupational therapists are trained to reduce falls and injuries and to increase function based on individual needs not general ADA recommendations.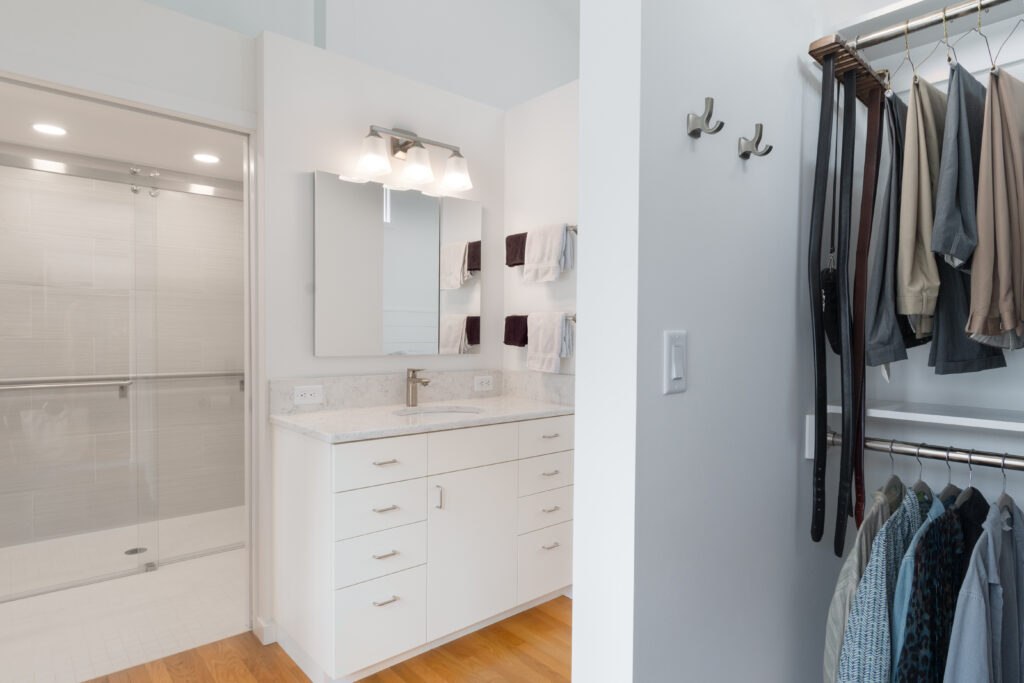 Why Occupational Therapy Home Evaluations & Consultations?
Create a plan for short-term and long-term home safety and accessibility.
Define design parameters (what is needed) to make a home safe and accessible to be used by architects and designers.
Consult on designs to ensure client needs are addressed.
Designate where accessible fixtures, such as grab bars, should be installed.
Recommendations of adaptive equipment to increase safety and decrease construction costs.
Define attendant care needs. How much help is required and what sort of help is needed to ensure safety and independence.
Increase safety and decrease chance of injury in the home.
Increase independent function regardless of cognitive or physical limitations.
Increase lifestyle independence based on specific lifestyle choices, hobbies and client preferences.
Decrease demands on caregivers.
Reduce reconstruction costs by doing things right the first time.
Builders build, designers design and occupational therapists modify environments and activities to increase function, safety and independence.
If you are modifying or building a home for a specific disability or disease an OT is essential to ensure the modifications are exactly what is needed and to prevent spending money on reconstruction that doesn't work.
ADA vs OT Recommendations for Accessible Design
ADA is a list of guidelines developed by the federal government for commercial buildings to allow people of all abilities access.
OT recommendations for accessible design is based specifically on client needs so the environment is tailored specifically to the accentuate individual's strengths and decrease limitations for increased satisfaction, mobility and independence.