So, when did we begin thinking about
universal design?
In 1924, a woman named Caroline Bartlett Crane won a national competition to build a model home for America. This competition came out of the desperate need America had, with 45% of the population not being able to afford a home.
Why does this affect us, you ask? Good question.
Caroline wrote a book describing the model home she designed and built to give us insight as to why she did things the way she did. This book was highly esteemed by many in her time…. And may have some things for us to learn as well…
Her house was conceptualized around the mother and her baby. She designed each room so that each person in the household had personal space, for example, in the main living space, every person had a place they could sit and call their own, as well as a bedroom they would be able to escape too. However, Crane does not believe in WASTED SPACE… are bigger rooms always better?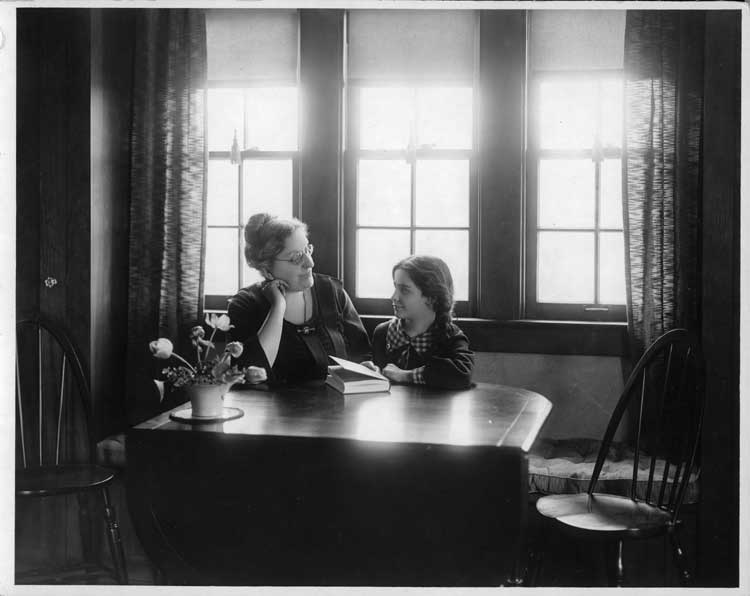 Take the kitchen for example, she says, "The kitchen, notwithstanding all domestic metamorphoses', still remains the Hub of the House". Crane recognized that a large portion of a mother's day is spent in the kitchen. Therefore she explains how the kitchen needs natural light for the room. That one ceiling light is not good so as to make one work in their own shadow, but that two lights are necessary. She designed the kitchen thinking about her every day. She tells you that above the sink, suspended on hooks, are the various things commonly needed- soap, vegetable brush, metal dish cloth, scissors etc. This is not the place for the towels, they are in one of the drawers to the right.
Now… I know that you wouldn't read her book and build a house to scale of her recommendations. What she did though in the designing process, is what is crucial to us today.
Think about your day… you're going out and coming in. Do you have so much counter space that it accumulates piles and then there is no room for work? Is the play area for your children have a place for you to be productive along with them? When you are cooking, do you have everything you need set up for you?
Her planning utilized every space she had for a greater purpose. When you live or work with someone that has a disability, it is important to have a plan. A plan for safety, a place to call your own (and their own too!).
An excerpt from her book:
"A frequent question asked of our kitchen hostess was, 'Where is the broom closet?' To which the hostess would reply, 'You noticed the one in the living room for broom, carpet sweeper, dust mop, and vacuum cleaner? There's no need for one here. The broom hangs right on the inside of this door to the basement stairs.'
'But where is the built in ironing board?'
'It isn't built in. We think it is better by the laundry."
'But I thought a built-in ironing board was the thing.'
"Nothing is 'the thing' unless it serves a useful purpose, we think; especially nothing as expensive as a needless cupboard"


The way in which we design our homes says a lot about who we are. What do you think? Did Caroline catch on to something here? What is more important, the quality or quantity of space in your home?
To see the virtual tour of "Everyman's House" or read Caroline's biography click here