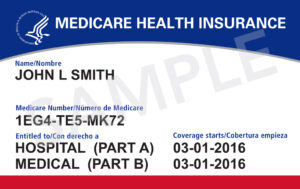 How to bill Medicare for Occupational Therapy Home Modification Services
Presented by the Home Modification Occupational Therapy Alliance (HMOTA)
For business owners, independent practitioners and organizations.
April 3, 2019 7:30–9:30 pm Central Daylight Time
This session will be an online webinar and an in-person seminar, scheduled on Wednesday April 3 before the AOTA conference, at the Nottoway Room at the Sheraton Hotel, 500 Canal St., New Orleans (AOTA Co-headquarters).
Continuing education:
2 contact CEU's will be awarded upon completion that can be used for CAPS and NBCOT credit.
Registration Information:
$100 for online webinar or live conference seminar, including setting up Medicare and NPI number.
$50.00 early bird registration fee if registered before March 22nd!!
Course Objectives:
At the end of the course the participant will:
Understand the Medicare guidelines for medical necessity and how they apply to occupational therapists in home modifications,
Identify when a situation does not meet Medicare guidelines,
Be able to describe the requirements for reimbursement including referrals, documentation and billing coding.
Presenter Biography:
Sue Doyle, PhD OTR/L CFE CAPS, is an occupational therapist in private practice in Washington state. Sue has extensive experience as an OT in many areas of practice, academia and research. She will focus on her experience related to billing Medicare for home safety evaluations and patient training.

Content:
Why bill Medicare – Reimbursement $140 per hour.
OT not exempt, we cannot opt-out of Medicare and we cannot ask for private pay for covered Medicare services-it is illegal.
What are covered services.
How to use billing codes.
Nuances of doctor's order, what does that look like.
Optometrist-how to get referrals and code for this specialty.
Plan of care certification.
Documenting requirements.
New evaluation codes-language changed.
Occupational profile to be included and how to do that.
Consistent format, here's how to get G-codes, this is what it looks like.
How to structure, what fits under the evaluation code. Only $85 for eval code, time doesn't matter. How to structure time and billing for best reimbursement.
Definition of what you're doing.
Claim form and billing.
Discussion about electronic medical records, link to billing and HIPPA compliance. Where to store information.
#AOTA2019, #HMOTA, #HomemodOT