I've been traveling in Italy, Spain and Portugal, and have been sadly disappointed about the accessibility of the places I've been. I recently was lucky enough to meet a man in Portugal who has Multiple Sclerosis and he was kind enough to let me see his home.
I do not have any measurements, this was a spontaneous sort of thing. I'd like to help make this home more accessible for this man. Below are photos of the home, which is a rental. I'm not sure how much construction can be done. I'm reaching out to all of our HMOTA community for suggestions to make this home accessible.
Functional information on man
Height: 5'9″
Weight: Normal
Transfers: Standing pivot transfers
Right side of body is paralyzed. Of course he was right-handed.
This man is an artist. He began doing amazing art with an iPad when he lost function on the right side of his body.
Sorry the pictures below are so bad, again this was a spontaneous thing.
Front door
The front door has a couple of steps to enter. This man has overcome the issues of the stairs by utilizing his power wheelchair so it rises then he transfers off the wheelchair.
When I arrived at the house and knocked on the door, he opened the window and handed me the keys to let myself in. He definitely needs a better system for visitors.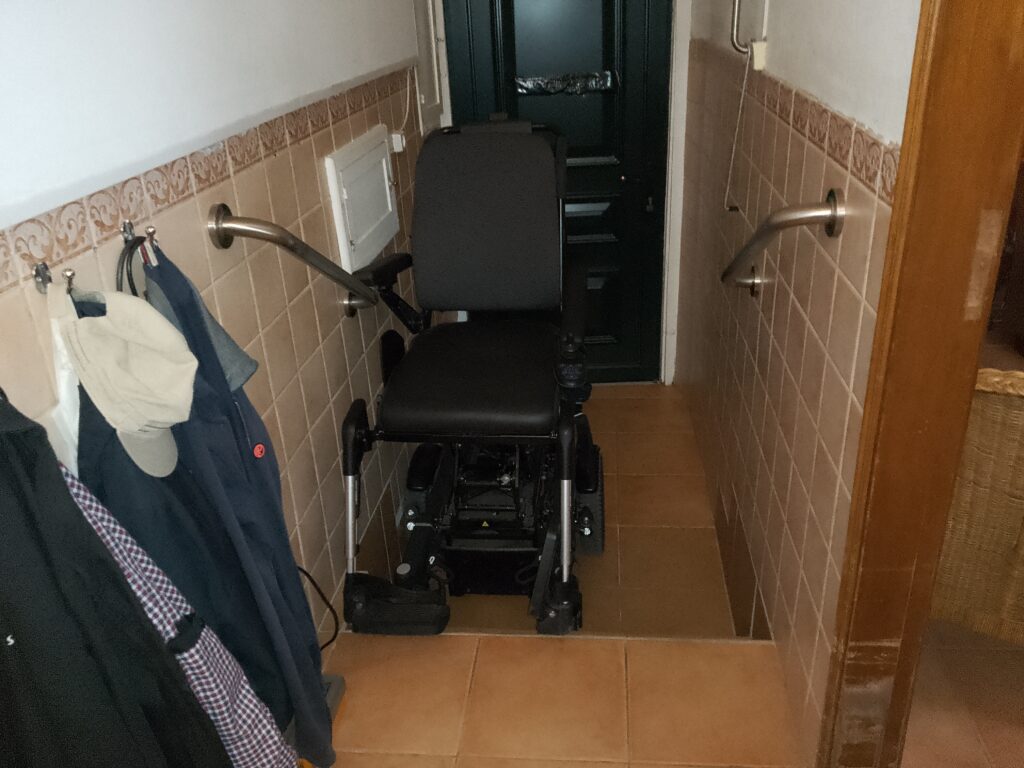 Bathroom
He sits on this chair and transfers to the toilet and shower. The toilet looks to be standard height and the shower bench seems to be about 16″ high. Again, I did not have a measuring tape.
Looking for suggestions to make this bathroom work better. Biggest issues: Toilet and tub bench are too low, construction is not really an option. Not sure what can be added to the tub bench to make it higher.
Sits on chair on the left side of this photo for transfers.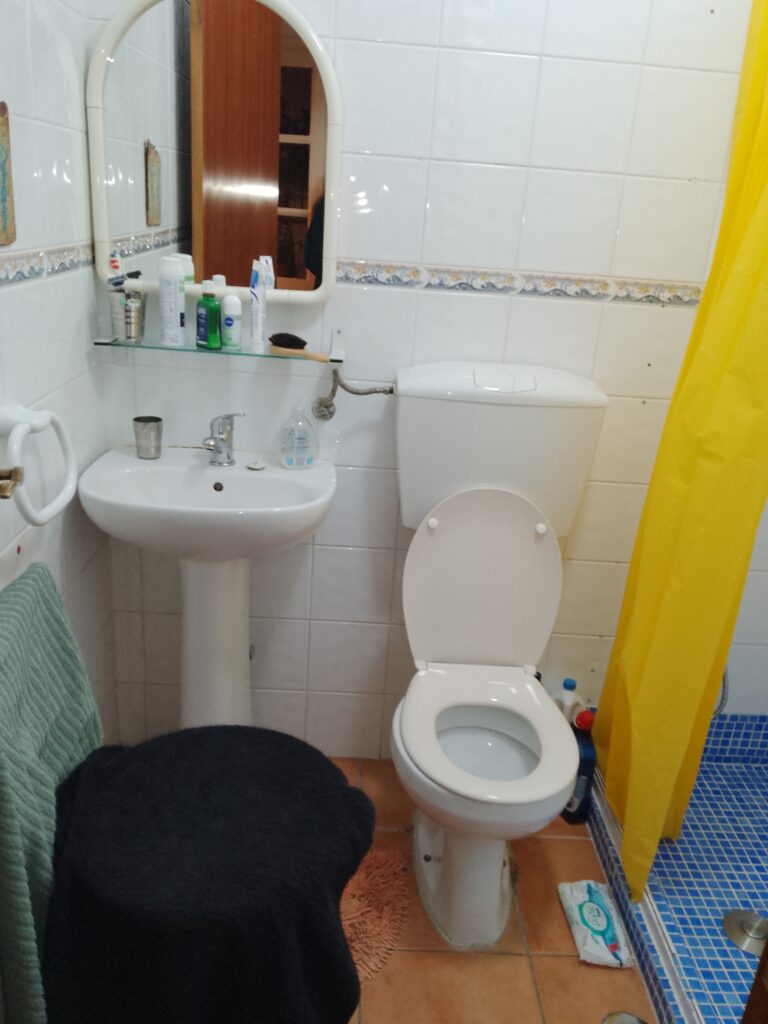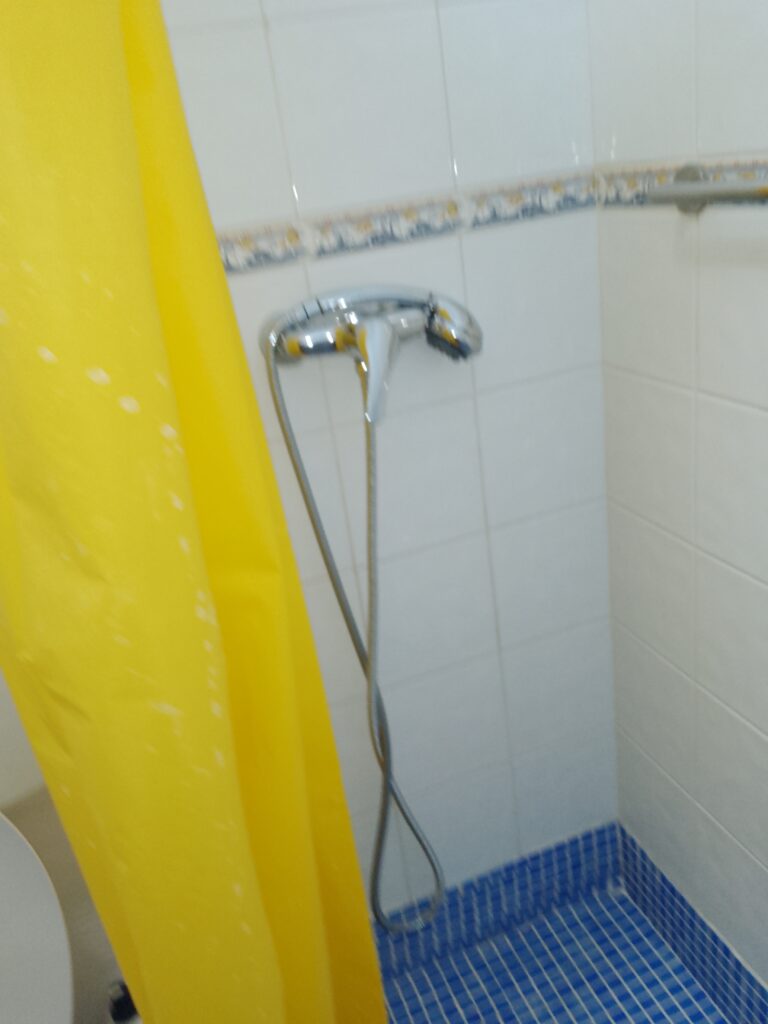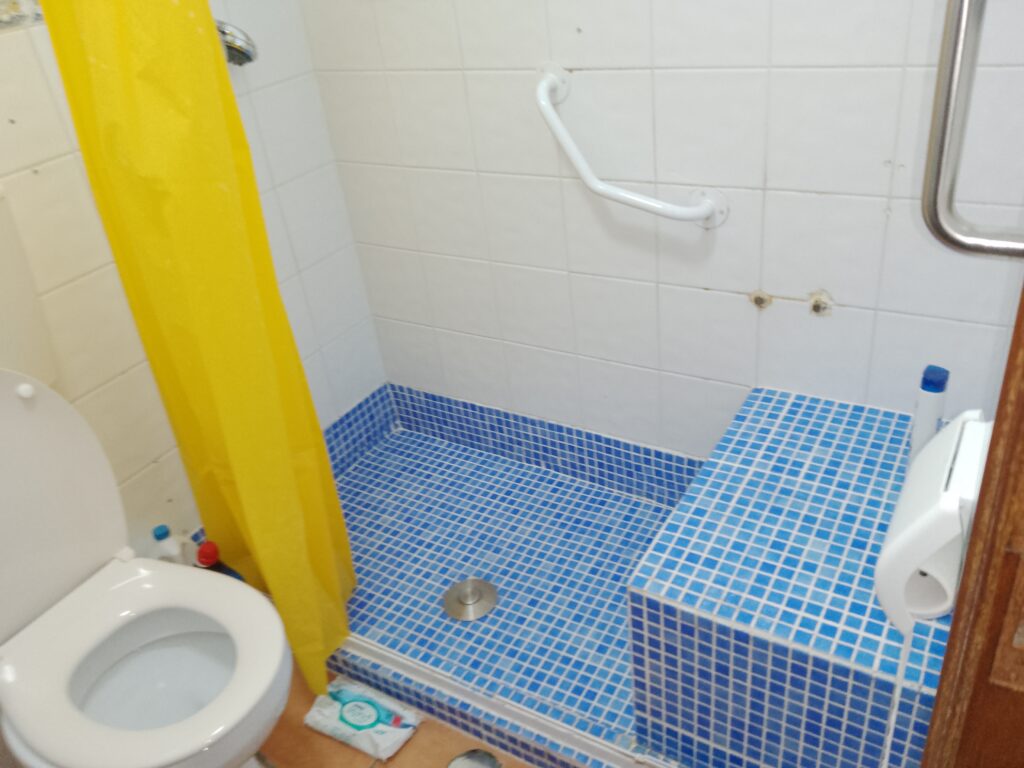 Living room
The living room chair is approximately 17″ high. This is where he spends most of his time and does his art. I think a mount or something to hold his iPad would be helpful, any ideas?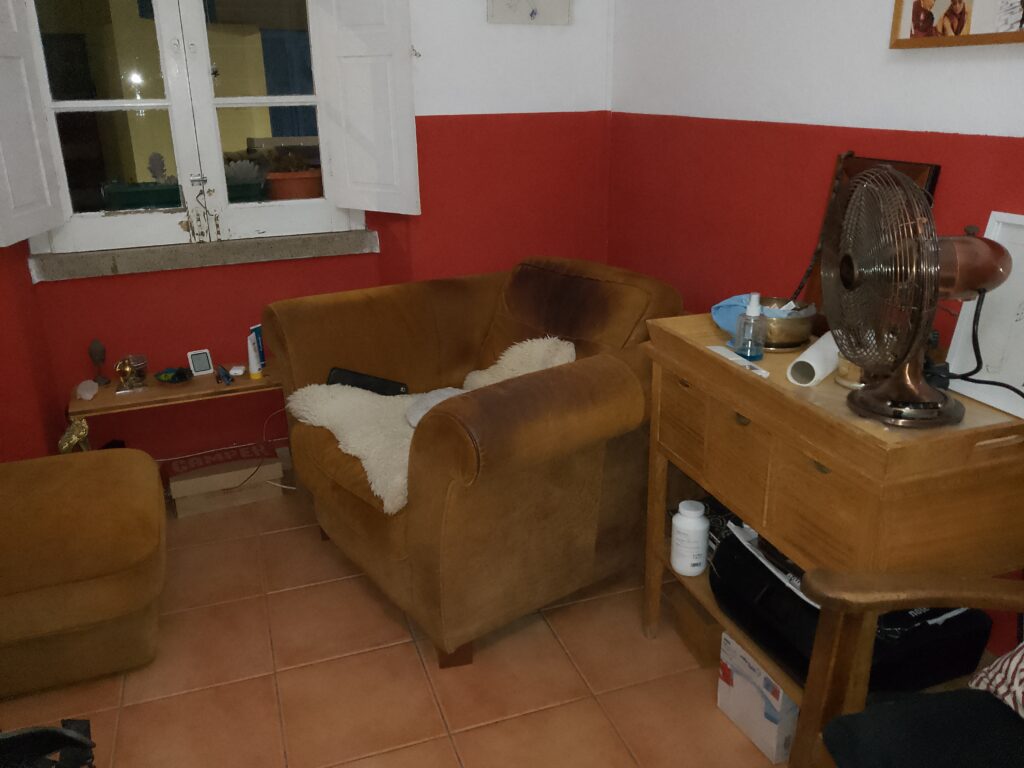 Any suggestions to make this home more user friendly? I definitely would like to automate his life as much as possible.
As an aside, I met a man in a wheelchair who was from Mexico City and traveling solo in Spain. We started talking and I told him it was so much easier to get around in a wheelchair in the USA. He told me went to the USA once and for him it was like Disneyland, it was so much easier then Mexico for wheelchair accessibility.